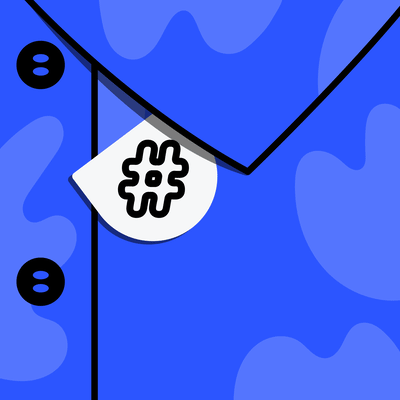 Velocitize explores ViacomCBS's voter initiatives.
Maggie Blackwell, a 24-year-old teacher in Fort Wayne, Ind., was studying in Mexico in 2016. She didn't vote in the U.S. presidential election.
"I didn't think it mattered," Blackwell says. "Mexico's form of the [United States Postal Service] is not reliable. I thought, 'I'm not going to register and have an absentee ballot that's never going to get there.'"
When she came back to the U.S., she realized she needed to get informed "because not doing it and ignoring it is not going to make things better." She registered to vote on campus at Purdue University Fort Wayne.
Blackwell is now a special education and English teacher at South Side High School, which receives Title I federal funds because a large proportion of students are lower income, Black and Hispanic. And she plans to vote early instead of waiting until Election Day on November 3.
"I think it's necessary," she says. "You can't expect the entire country to stop on one day so we can vote. It doesn't make any sense. Especially to teachers like me. How am I supposed to get a substitute when the subs also have to vote?"
Blackwell embodies the nation's growing interest in voting early—a cultural shift that ViacomCBS is enabling through its many voter registration initiatives this year.
An estimated 200 million Americans live in states that allow for early voting but may lack the information to do it properly, according to Vote Early Day, a nonprofit that ViacomCBS helped to establish. Slightly more than 47 million Americans voted early in the general 2016 election, according to Michael P. McDonald, Ph.D., associate professor of Political Science at University of Florida, who runs the United States Election Project.
In all, 117 million Americans cast a ballot in the last presidential election—less than half of the 256 million Americans of voting age.
This year, ViacomCBS is using its influence to boost those numbers, an effort that builds on MTV's three decades of Rock the Vote and Choose or Lose campaigns.
In addition to creating Vote Early Day, the media company has launched the Vote for Your Life voter registration campaign, and its Spanish-language equivalent, Vota Por Tu Vida, in partnership with the Ad Council. ViacomCBShas also donated $250,000 to the Florida Restoration Rights Coalition to help formerly incarcerated people pay court costs and other fines so they can vote.
"The reason we ended up here this year is because we know 2020 is a year that stands out for a few reasons," says Max Zorick, senior director of social impact for ViacomCBS's Entertainment and Youth Brands division, which includes MTV, VH1, Pop TV, and Smithsonian Channel. "The pandemic has made it very hard for organizations to register voters and get them engaged because a lot of that work happens in person, a lot of people register at the [Department of Motor Vehicles] and they've been closed for many months."
In Kentucky, for example, 500 people registered to vote in March, a small fraction—7%—of the 7,000 registrations in February. In Virginia, new registrations fell below 5,500, or about 25% of the level normally seen during April of a presidential election year, according to the Virginia Public Access Project, which uses the state's Department of Elections data.
The foundation of the Vote for Your Life campaign is a short video that ViacomCBS produced in-house. It will run on the corporation's myriad of channels and across the internet via the non-profit Ad Council's extensive network.
For iconography, the team chose bright yellow to uplift the spirits, and black and white to reflect the starkness that many young Americans face.
"It's very exciting to see people take the reigns like this," says Chicago resident Eddie Byrne, 25, who recently left a Chicago ad agency to pursue a master's in secondary education at DePaul University. "[The video is] really effective. This is going to be the most important election in most people's lives. We are going to be bearing the effects of climate change and are saddled with student debt. Our lives do depend on this right now."
For her part, Blackwell, the teacher in Fort Wayne, relates to the message of voting for one's family and friends.
"I need to remember that even if I'm tired and have 1,000 things to do, I have this duty to vote," she says. "The kids in my classroom now are the ones who will be benefiting from a better future. They are 15- and 16-year-olds. I'm voting for my youngest brother who can't vote [because he's not yet 18]. If I ever have kids, I'm voting for them."
The video is doing what it's supposed to be doing—getting young people amped up.
"We wanted to create a campaign that would bring out many partners to engage young folks, particularly from Black and Latinx communities, who maybe aren't getting those messages or being reached out to this year," ViacomCBS's Zorick says. "We know that our audience is struggling. They have a lot on their minds and they have a lot at stake: racial justice, wildfires, the pandemic, the economy. They're voting on issues that will be on the ballot—not just the president."
The Ad Council serves as a nucleus for Vote for Your Life.
Having worked with ViacomCBS for decades, most recently on the #alonetogether and "Whatever Gets You Talking" pandemic-related campaigns, the two entities decided to pool resources to maximize voter turnout.
"We see a lot of need because there is a lot of concern across the industry in general to make sure that voter turnout is great, and better than in previous elections," says Sheri Klein, VP and group campaign director at the Ad Council. "It's critical to our democracy."
The Ad Council is distributing the public service announcement via its network of media partners, as it does with all of its PSAs.
"The donated media models works," Klein says. "[The PSA] is out in the world now. All of our media partners—thousands and thousands of channels—can run it on their sites. We'll have brands run it on their own networks in the digital space. Univision helped with the Spanish-language assets…and will run the media we have in Spanish on their channels."
People visiting VoteforYourLife.com, powered by voting information nonprofits BallotReady and TurboVote, can enter their address to check their registration status and begin the process if necessary.
"It gave me the options; if I wanted an absentee ballot or go in to vote," Blackwell says, noting that the system correctly stated she was already registered. "I like to go in to vote. It's not that I don't trust the mail system. But I'd rather go there, wear my mask, and do what I've got to do."
People who request paper ballots in the mail will receive them courtesy of MTV, which is paying for the postage. BallotReady is in charge of the mailing.
If Vote for Your Life provides the media push, then Vote Early Day, October 24, provides the civic mechanism.
ViacomCBS has been instrumental in setting up the nonprofit, which launched in March.
"On the MTV side, we helped spearhead it with a Steering Committee including companies such as Snapchat and Twitter, and nonprofits like Students Learn Students Vote Coalition and the Center for Tech and Civic Life," Zorick says. "We helped bring organizations to build a strategy and launch it."
For the inaugural Vote Early Day, Joey Wozniak, project director of Vote Early Day and veteran of the voter registration movement, and his team are working with more than 1,300 corporations, nonprofits, churches, and civic organizations to plan activities.
"People like to vote early," Wozniak says. "We've also learned that people are more likely to vote early if they learn about it. There is a lot of confusion around voting and it's our job to help communicate options that people already have and hopefully people will take advantage of those options."
Vote Early Day could provide a positive social outlet that is severely lacking in pandemic-era life. "Our goal is to make it more fun than Halloween or 4th of July," Wozniak says. "We're going to see that reflected among all organizations digitally or on the ground with Covid-proof events."
Byrne, the Chicago resident, plans to vote at a Jewish temple near his home, adding that he may vote on Election Day because he likes the ceremony of it. But he says his friends will be voting by mail because their polling place is likely to get jammed. "If we're not going to have a party or bars to go to, at least there's something meaningful to get excited about," he says of a potential Vote Early Day event.
Barie Carmichael, co-author of Reset: Business and Society in the New Social Landscape, says ViacomCBS is thoughtfully responding to the needs of its socially conscious audiences.
"ViacomCBS is in good company with other brands taking stands to advocate voting: the CW, Patagonia, Foot Locker, Ticketmaster, to name a few," says Carmichael, who is also a Batten Fellow at University of Virginia's Darden School of Business.
"A frustrated, restless global public today is seeking solutions to pressing social needs in an era when government and political leaders have become unwilling or less able to serve the public good," she writes in her book. "As a counterweight to governmental inaction, corporations can enact profitable and socially beneficial operational changes without needing to pass legislation or enact regulation. Depending on their global scale, their impact can be transformational."
Indeed, the company's decision to pay legal fees for felons who did their prison time so that they can vote will change lives and perhaps the outcome of the election.
In 2018, 13 million Floridians voted on Amendment 4, the Voting Rights Restoration for Felons Initiative. A large majority—65%—voted to reinstate the right to vote for felons who had completed their sentences and parole. (The law does not apply to people convicted of rape or murder.)
Even though Florida voters effectively changed their state's constitution, the legislature created another hurdle: to make formerly incarcerated people pay conviction-related fees before reinstating their right to vote.
In July the ruling went to the U.S. Supreme Court, which decided to not vacate the stay. In other words, a 6-to-3 majority let the ruling stand. Associate Justice Sonia Sotomayor wrote the dissent, joined by the late Ruth Bader Ginsburg and Elena Kagan. "This Court's order prevents thousands of otherwise eligible voters from participating in Florida's primary election simply because they are poor," Sotomayor wrote. "By the District Court's count, 'nearly a million' persons are barred from voting because of Florida's alleged wealth discrimination, inscrutable processes, and tax."
ViacomCBS's $250,000 donation, then, echoes the spirit of dissent itself.
"The fees and fines that returning citizens are being forced to pay to cast a ballot are a modern-day poll tax that is being used to keep marginalized people from voting, and it disproportionately affects Black voters," says Brianna Cayo Cotter, Senior VP of Social Impact for ViacomCBS, in a press release. "We are committed to using our platforms and our reach to advance equity for people of color who are too often left out of the system."
With fees ranging from $200 to $2,000, the donation could enable more than 1,250 citizens to settle their accounts with the state and thus vote in the upcoming election, the release says. Considering that President George W. Bush received only 537 more votes in Florida than Vice President Al Gore in 2000, the company's move could dramatically affect November's results.
"A new social ecosystem has fundamentally changed the business of corporate brand building…today, web-enabled stakeholders are auditing corporate behavior, holding businesses accountable for their actions," Carmichael says. "Rather than philanthropy, business has a direct stake in a stable society with institutions that predictably work. Business cannot succeed in a failed society."
Asked to clarify what she meant by "failed society," she said in an email: "This concept is being advanced today with stakeholder capitalism and also at the World Economic Forum's Great Reset. For capitalism to succeed it requires social institutions that work…like police or voting. And businesses have a stake in that working."
September 22 is National Voter Registration Day, a nonpartisan civic holiday celebrating our democracy and encouraging all voters to register.