Brands are creating their own content these days. Can you blame them? Content marketing costs 62% less and generates about three times as many leads as traditional marketing. A subsection within this genre—or, perhaps, an evolution of it—is brand journalism. While it sounds like an oxymoron (isn't true journalism supposed to be free from brand ties?), brand journalism has its virtues and certainly its fans.
How It Emerged
Brand journalism isn't new. As Prowly Magazine's Edyta Kowal points out, it rose from the boom of branded magazines and newsletters that have flooded consumers' mailboxes for decades. Martha Stewart Living, AARP The Magazine, the Smithsonian Magazine, and even Costco Connection could all be considered magazines that paved the way for brand journalism.
"Companies are increasingly creating content crafted exclusively for their niche audience," Kowal says. "It's not so much about selling as it is building awareness and cultivating brand affinity."
Brand journalism most often exists as blog posts but video and podcasts are increasingly part of the mix. McDonald's former CMO Larry Light is credited for coining the term brand journalism back in 2004. That's when he and his team used the storytelling strategy to turn McDonald's image around and restore brand relevance. (Remember Morgan Spurlock's award-winning documentary "Supersize Me," which filleted McDonald's image? That was also 2004.)
Today, McDonald's brand storytelling game still runs strong.
Other examples include GE Reports, the storytelling arm of the brand dedicated to painting real-world pictures of how GE touches lives and drives innovation in areas like aviation, energy, healthcare and research. Zendesk's The Library offers tips for customer service, sales, and collaboration best practices. American Express Business Class is a rich site filled with both articles and Q&A videos to help modern businesses.
UPS does an impressive job with its Longitudes site, offering articles and a podcast featuring everything from growing a business and improving operations to adopting innovation. Of course, there's WP Engine's Velocitize, the page you're reading right now, also with both written content and videos.
What Sets It Apart
Certain reporting styles set brand journalism apart from other forms of content marketing. Brand journalism isn't about the hard sell. It's about storytelling. It can incorporate brand awareness, industry news, tips and tricks, and customer stories.
When creating a content program that focuses on journalistic principles, though, make a commitment to:
1) Tell the truth above all.
The hallmark of journalism is reporting the truth. As we've learned from journalists in the past—from The New York Times' Jayson Blair to NBC's Brian Williams—little lies are not something journalists can tell.
Brand journalism needs to be trusted in order to succeed, too. The Society of Professional Journalists (SPJ) provides a Code of Ethics that brand journalists should take to heart. It's a terrific reminder to take responsibility for the accuracy of your work; remember that speed doesn't excuse inaccuracy; and update stories if new information becomes available. NPR's Ethics Handbook is another great resource.
2) Cite your sources.
Half of SPJ's Code involves citing sources, and for good reason. It provides context and legitimacy to your claims. It's a CYA move for your brand to link to source materials. And it prevents claims of plagiarism, which can be one of the most damaging accusations for any brand journalism program.
While marketing copy can get away with a certain amount of fluffy language, brand journalism requires a high level of attribution to be taken seriously. And when citing, be sure to understand media bias perceptions and what constitutes high-quality sources. Just because it's on the internet doesn't mean it's true or trusted.
3) Be transparent.
You may try to create truly unbiased content, but that's an impossible feat. Most major news outlets can't claim to be unbiased, after all. What you can do is be transparent about the reason for your content, the slant or bias it might present, and even the voice behind the content (be honest about who is writing what). Can it be promotional? Maybe, as long as a clear connection is presented. McDonald's puts its name front-and-center in the stories it presents. ZenDesk does not.
"If your company wants to be seen as a media outlet, your brand journalism can't be light on ethics, riddled with errors, and sopping with self-interest that suffocates readers," says Chris Gillespie, co-founder of content studio Fenwick. "Real journalism is about building an audience by telling true stories."
Journalists for Hire
It may take content marketing writers some time to adapt to these principles, but there's a secret to building a team that's already mastered those skills. One unfortunate advantage that brands can utilize at the moment is the availability of trained journalists for hire due to the doors of many traditional newsrooms shuttering.
"Journalists are taking a seat in-house at brands and that's great news for everyone involved," says Gillespie. "Many experienced journalists have earned advanced degrees in writing-centric disciplines, which gives them a keen editorial eye for detail and a strong background in fact-checking."
Dan Lyons, Marketing Fellow at HubSpot, is a former technology editor at Newsweek. "Companies are hiring journalists to fill a void that has been created by the decline of traditional media outlets," he says. Lyons notes that Intel, Cisco, Microsoft and Oracle all operate their own newsrooms and other companies employ managing editors and in-house journalists.
Necessary Evils
Brand journalism does, however, have a few things in common with strict content marketing. For one, it needs to rely on SEO and metrics to survive. Ed Hutchinson, sales and marketing director of Future Fusion, shares that over 90% of online content receives no traffic from Google. His list of suggestions to overcome those odds are valid for brand journalists, too. You need to target keywords, include the right links, and keep up with Google's changing algorithms to cut through.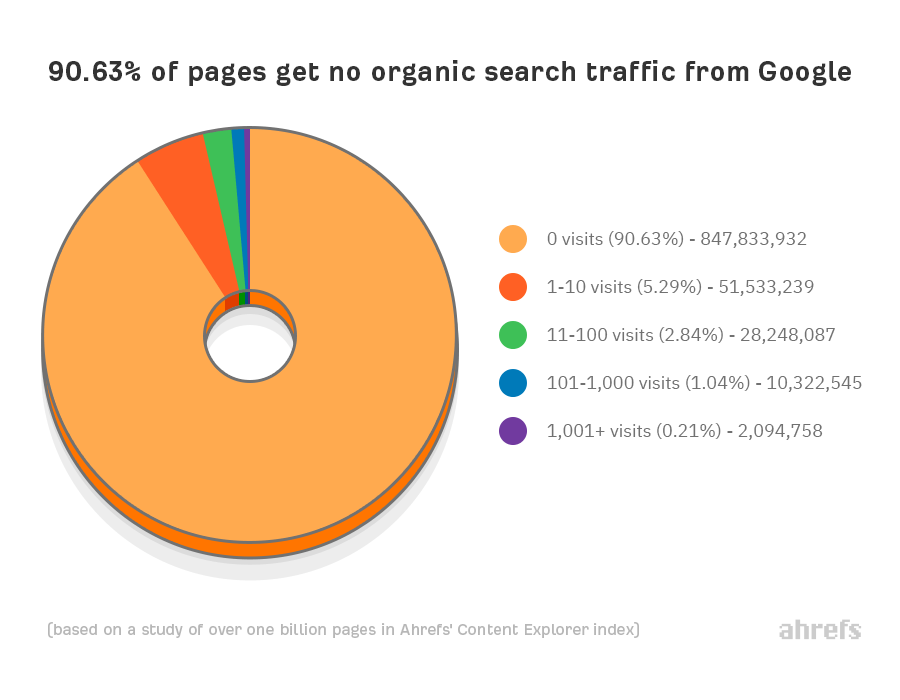 But does that mess with a brand's journalistic integrity? If it does, then every traditional media outlet that lives online is also at risk, since metrics like pageviews are increasingly tied to the success of a story. Just weeks ago, The Sacramento Bee made headlines when its management proposed including metrics goals in the annual reviews of its news staff.
Go Ahead, Experiment
After decades of relying on earned media—pitching stories to the press and hoping something will stick—brand journalism has created an ecosystem for brands to tell their stories directly to their consumers. No middleman needed.
Some of your biggest fears about telling your own stories, in fact, are likely unfounded.
Did you know that 38% of people now trust brands more than they trust the government? And in the latest Edelman Trust Barometer, respondents chimed in wanting brands to take action and solve problems.
They want brands to drive change by being a positive force in shaping our culture (58%). They also expect brands to invest in making the future better than the present (61%). That's difficult to do without stories and editorial content in your toolkit. Many are already perfecting it, building their own newsrooms and studios in-house.
From Content Marketing to Brand Journalism
"The evolution of brand journalism is raising the bar from what we've considered in the past to be content marketing," says Jameson Proctor, a partner and digital strategy director at creative agency Athletics. (You can watch his interview with Velocitize here.)
"You combine real journalism and content with best-in-class design and best-in-class technology to create experiences that are on par with what leaders like The New York Times, The Washington Post and The Guardian deliver."
Photo by The Climate Reality Project on Unsplash