Think fast: What exactly is the metaverse? That depends on who you ask. One basic explanation is that it's a form of virtual reality, an extensive network where you can create a 3D digital persona of oneself, sometimes implemented through VR headsets (the device of choice), goggles or watches. The foundation of this shared space is social connection and interactivity—especially in relation to online gaming communities.
Show of Interest
A new study conducted by YouGov Profiles on how to unlock the metaverse researched U.S. and UK attitudes concerning the metaverse and followed the trajectory from curiousity to active participation. YouGov divides consumers into four specific groups:
Trialists: Have already been in the metaverse
Curious: Have not been in the metaverse but find it interesting
Uncertain: Have not been in the metaverse and aren't sure they're interested
Rejecters: Have no interest in the metaverse
OK, rejecters.
Not surprisingly, younger audiences have a greater interest in the metaverse due to their higher interaction with technology, social media and gaming. Almost half of Americans aged 25-34 show interest in the metaverse; a higher percentage of men are more interested than women.
According to the YouGov study, the metaverse is "poised to evolve our digitally driven modern lives from video, photo, and text-based interactions to highly immersive and connected virtual experiences." In fact, Gartner predicts that 25% of people will spend at least one hour a day in the metaverse by 2026.
That's So Meta
This is in part driven by major technology companies and retailers. For example, due to Facebook's rebranding last year to Meta, a majority of respondents associate the metaverse with the company. But despite its $70 billion investment, Meta isn't alone in its enthusiasm for the vast potential of the virtual world. Back in 2014, for example, Microsoft acquired Mojang, the owner of the hugely popular game Minecraft for $2.5 billion. Big-box retailers are also getting in on the meta-action.
Just this week, Walmart decided to enter the metaverse through the gaming platform Roblox, providing two experiences along with virtual merchandise, or "verch." The goal, naturally, is to reach a younger audience of shoppers by establishing and building your brand beyond the real world and into the virtual one via gaming, communities and e-commerce platforms. And why not? A Grayscale report found that people have already spent $200 million shopping in the metaverse.
Online gaming represents a $165 billion industry with 70% of U.S. adults now identifying as gamers. (There's your audience.) Other gaming platforms of particular interest include Fortnite (despite its somewhat confusing role within the metaverse); Pokémon Go; PlayStation; and Second Life. And it's big business. Online gaming in general represents a $165 billion industry.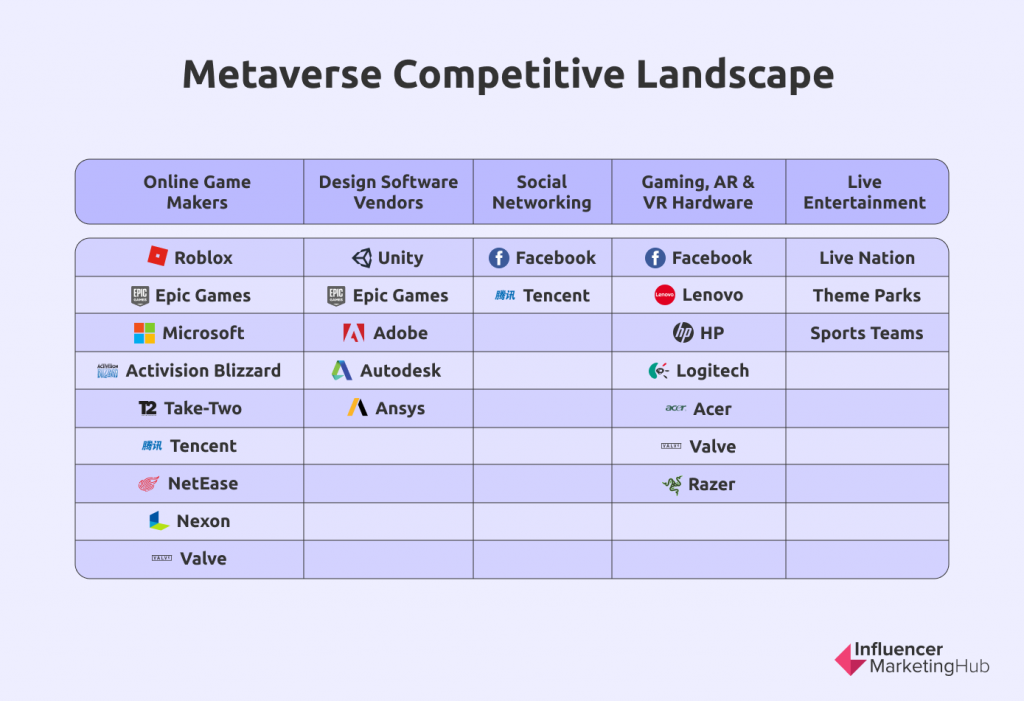 Unlock the Metaverse
Any study on the metaverse such as YouGov needs to be viewed within the lens of the pandemic. Certainly expanding your life beyond what was happening in the real world accelerated the influx to the metaverse. The Pew Research Center considers Covid-19 the catalyst that pushed the metaverse to the forefront, citing tens of billions of dollars in new investments and an uptick in community-based marketing.
Conclusion
As with other digital platforms and expanding social spaces, investing time and resources into your brand's metaverse presence could help cultivate a new audience, one that's more technology-savvy than your current users. The strategy behind meta-marketing may look very different, but the end goal remains the same: an immersive experience that builds and enhances brand recognition and reputation.