I have written articles in the past about the waning attention Gen X receives from marketers, mostly because I'm a Gen Xer who's very sensitive about not getting enough attention. However, a new report from Hubspot on the State of U.S. Consumer Trends actually gives equal weight to Gen X shopping trends and behaviors, almost as if we're real people with significant spending power.
The study looked at eight different categories: Purchasing habits; social media; online communities; data privacy; corporate responsibility; workplace trends; crypto and NFCs; and the metaverse. For this particular article, we'll look mainly at purchasing habits.
But first, some background.
That's What I Like About Gen X
Members of Gen X tend to be higher-income property owners with more stable careers, compared to their younger counterparts. The typical Gen X household earns more than any other generation with an average wealth of $106,173 and net worth of $168,600. In fact, Gen X accounts for 31% of total U.S. income and they spend the most on consumer goods.
According to the Hubspot study, one-third of Gen Xers rely mostly on word-of-mouth recommendations when shopping for new brands. However, they're also swayed by online convenience and good deals in the form of coupons and discounts. For instance, an estimated 86% of Xers say they would try a new brand if offered some type of discount. Similar to receiving deals, Gen X also appreciates the perks of customer loyalty programs.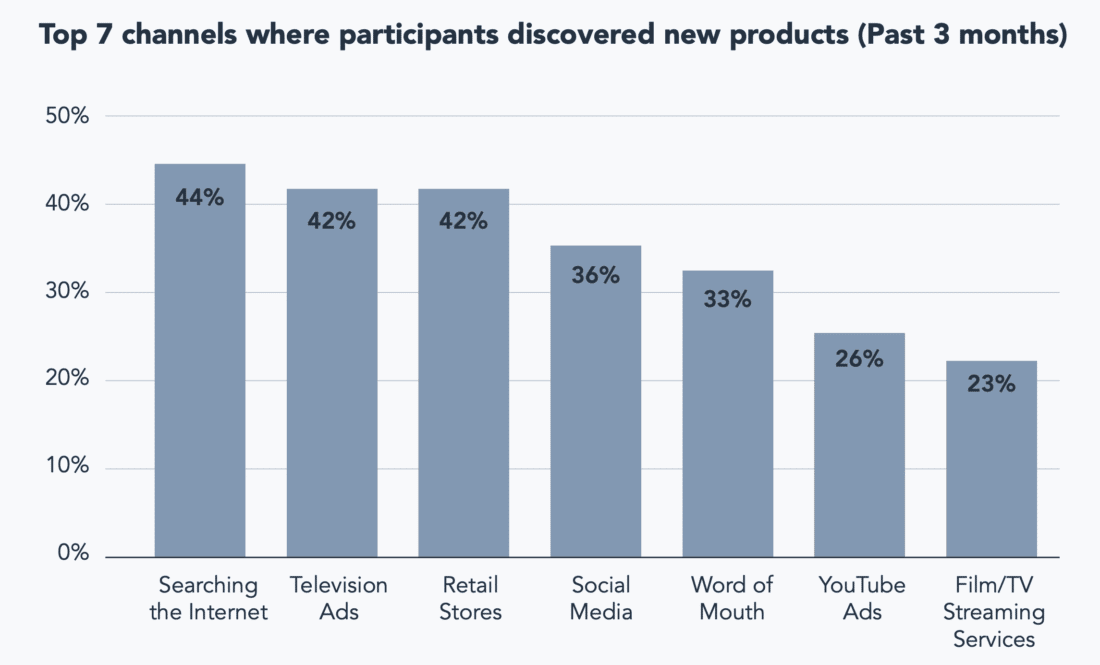 Any Way You Want It
Aside from online research, Gen Xers enjoy exploring products at actual retailers and physical storefronts to discover and interact with new brands. In other words, it's imperative to properly invest time and resources into not just e-commerce but physical locations as well. Still, 39% of Gen Xers prefer to search the internet for new products.
Don't discount the impact of social media on reaching your target audience. Although Gen X typically uses social media for news and staying in touch with friends and family, they also spend a respectable 26% of their time on Facebook, Twitter and others researching products and brands.
But there's a twist. Both millennials and Gen Xers prefer to discover new products on social media through ads or sponsored content. In fact, 44% say that's their favorite option to discovering new products.
According to a report from GWI (GlobalWebIndex), Gen X is more likely to embrace online ads than younger users who tend to employ ad-blockers on a wider basis. According to PwC, for example, last year's digital ad spend grew by 12.2%, thanks, in part, to the increased digital habits of Gen X.
Happy to be Stuck With You
The oldest Gen Zers are in their mid-20s, and the youngest is around 10. Meanwhile the majority of Gen Xers are shopping for families and not just themselves. They're likely taking care of kids—both older and younger—as well as aging parents and, therefore, generally spending more. Almost 50% of adults in their 40s and 50s have a parent who's over age 65. Despite the potential needs of extended family, Gen Xers are still in their prime earning years.
Which is a good thing for marketers.
Image by OpenClipart-Vectors from Pixabay