The Washington Post reported recently that Meta/Facebook feels so threatened by the younger, hipper TikTok that the company hired an outside political consulting group to conduct a clandestine smear campaign. (Scratch the clandestine part.)
Targeted Victory created the nationwide campaign to expose the short-form video app and social platform as "a danger to American children and society" while attempting to shift controversy concerning user data and privacy issues from Meta to TikTok.
It's not the first time that the TikTok threat has eclipsed the Meta-owned Instagram. In 2016, CEO Mark Zuckerberg tried to (unsuccessfully) buy it.
Video Killed the Instagram Star?
According to the latest annual report conducted by TikTok for Business, "What's Next: Insight into Culture Drivers on TikTok," TikTok now boasts a community of one billion monthly active users (MAU) worldwide, catching up to Instagram's two billion MAU.
Among Gen Z, however, TikTok has now surpassed Instagram with 37.3 million users compared to Instagram's 33.3 million. A study from HubSpot concludes that TikTok "will take over social media, leaving other platforms to adapt."
It's easy to see why. People are twice as likely to share and engage with video content than any other type of content, especially videos that entertain and make people laugh. (In fact, 60% of TikTok users say they use the app for funny or entertaining content.) In that sense, TikTok has brought viral content fueled by strong user engagement to a whole new level.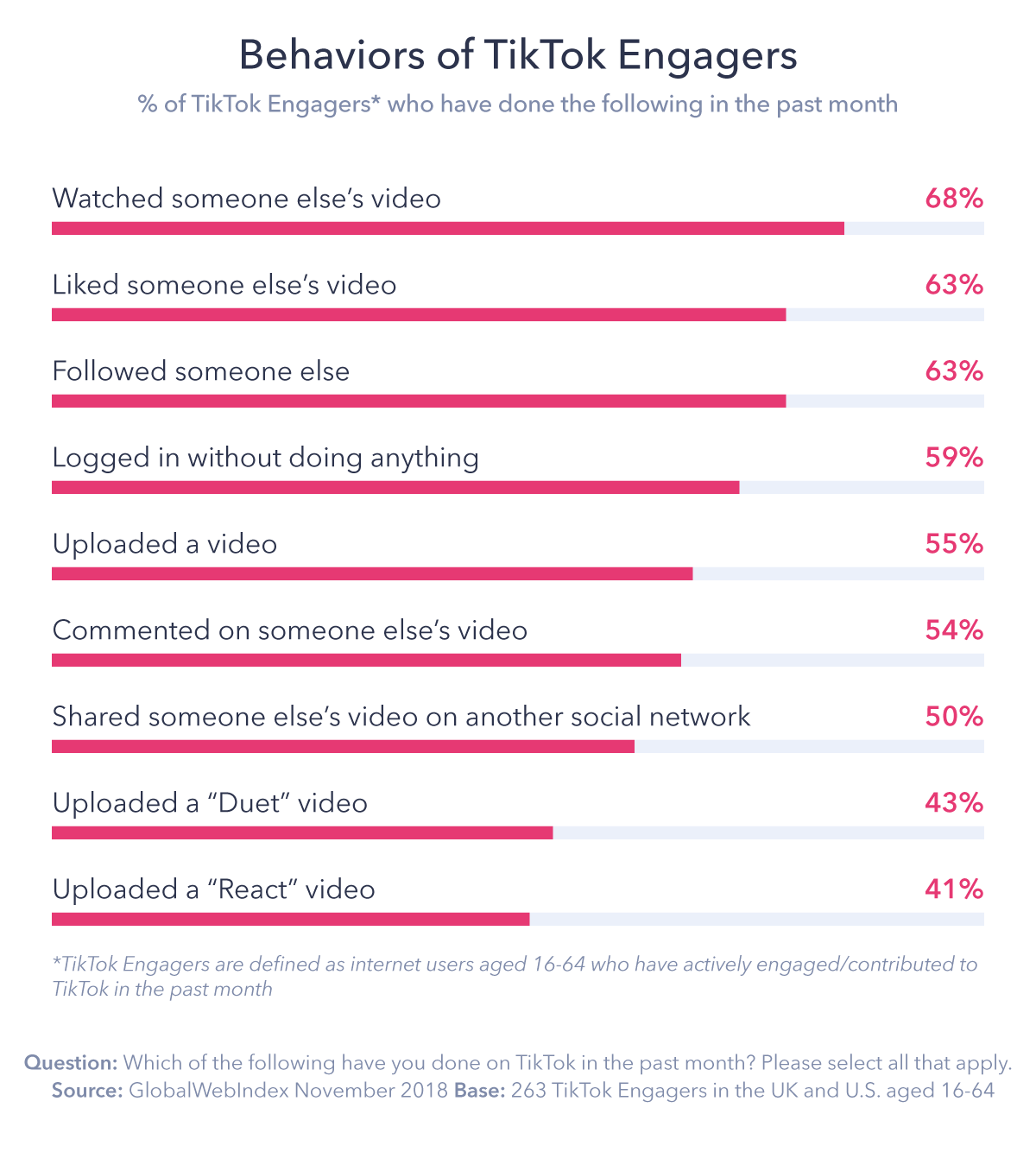 For now, Meta's focus has turned to Instagram Reels, its own short-form community-centered video platform which launched two years ago. This corresponded with the shutdown of the short-lived Facebook Lasso, essentially a failed TikTok clone. It's important to note, however, that outside of these two headline-driving video platforms, YouTube has remained the most lucrative income site for creators.
The TikTok Threat
Brands Go Viral
Influencer platform Mavrck has referred to TikTok as the "birthplace for viral content" to create, share and interact with, especially within a broader omnichannel marketing strategy. For example, according to Hootsuite, social media users are active across multiple platforms. TikTok users specifically overlap with Facebook (84.6%), Instagram (83.9%), and YouTube (80.5%).
Although content takes on many forms, a brand's core message should remain the same while the content is shaped specifically for each platform, whether it's TikTok or Instagram. For example, creating brand-specific content for TikTok could include a series of short how-to videos; product demos; and customer reviews and testimonials.
According to a report from UGC (user generated content) platform Pixlee, "The Social Media Marketer's TikTok Cheatsheet," creating compelling content takes four steps: research; shareable/repurposable content; adding Calls to Action (CTAs); and links. On TikTok, the best content is created with the greater community in mind.
#TikTokMadeMeBuyIt
While increasing brand recognition and connecting with audiences cannot be overstated, most brands are also looking to, you know, sell something. Although at first TikTok was not considered an e-commerce platform, it is now—but some marketers just aren't sure what to do with it yet.
According to TikTok for Business, 37% of all consumers will find a product on the app that they immediately want to buy. This number integrates well with the data that 40% of Gen Zers say their buying decisions are directly influenced by what they see on TikTok. Close to 70% of users say that TikTok "inspires" them to shop. And many products sell out before they have time to buy them.
Speaking of shopping, TikTok's content-driven Community Commerce marketplace grew out of the viral hashtag #TikTokMadeMeBuyIt, which has received over 7 billion views and counting. As TikTok says, they didn't create Community Commerce: Their users did.
The hashtag fast became an e-commerce phenomenon in 2021, so much so that some retailers built entire sections dedicated to it in their stores. Much of its popularity came from influencers promoting beauty and wellness products and related brands.
Brands + Creator Collaborations
The TikTok Creator Marketplace (TTCM) is the official platform where brands can search for creators and invite them to collaborate. These partnership opportunities offer a way for brands to directly communicate with creators. Data is collected by TikTok as well as campaign metrics and reports.
Think Small
According to Influencer Marketing Hub, the influencer marketing industry is set to reach $16.4 billion. And nearly two-thirds of businesses say they'll increase their 2022 influencer budget. TikTok has become one of the go-to platforms for influencers, specifically micro-influencers and even nano-influencers, which tend to have more of a niche audience. They can also cultivate an authentic connection with followers, which can boost the success of third-party promotions.
Influencers with less than 5K followers see the highest engagement rates on TikTok (17.9%) vs. macro-influencers with up to 1 million followers (13.5%). These more intimate influencers are a good fit for TikTok.
Conclusion
The TikTok threat is real and Meta is feeling it, so much so that they hired consultants to conduct a smear campaign. Here are some reasons why:
Numbers
TikTok boasts 1B monthly active users.
Last year TikTok became the first non-Facebook app to reach 3B downloads globally.
TikTok is now available in 200 countries.
Demographics
60% of TikTok users are age 16-24.
Gen Z prefers TikTok over Instagram by 4M more users.
Over half (57%) of TikTok users are female.
Shopping
37% of TikTok users have a household income of $100K+.
Viral hashtag #TikTokMadeMeBuyIt received 7B+ views.
70% of users say TikTok inspires them to shop.
Almost half of users say the platform helped them decide what to buy after seeing a product ad.
The rise of TikTok's Community Commerce and Creator Marketplace platforms prove that its role in the future of shopping, and selling, is solid. It's not that Meta has lost, necessarily; it's just that TikTok keeps winning.
Photo by Artem Podrez